Advertising Disclosure
Advertising disclosure:
Our partners compensate us. This may influence which products or services we review (also where and how those products appear on the site), this in no way affects our recommendations or the advice we offer. Our reviews are based on years of experience and countless hours of research. Our partners cannot pay us to guarantee favorable reviews of their products or services.
Artificial intelligence (AI) has become a dominant force in the modern world. In recent years, there's been an influx of AI tools created to make life easier for every entrepreneur. From AI image generators to AI content creation, there's an AI tool for every business need.
But with the influx of AI tools, how do you select the best ones? And is your business better off using it? Let's find out the answers below.
---
The Best AI Tools For Every Business Need:
---
AI Tools for Startups
The AI tools below solve different business problems commonly encountered by startups. Some have added features that can do more, while others accomplish a singular role.
AI Tools for Content Generation
One of the transformative ways of using AI is through content creation. With the help of AI tools, marketers and writers create engaging and personalized content more efficiently and effectively. Here's a list of the best AI tools for content generation.
---
---
---
---
---
---
---
---
---
---
The Role of AI Tools
AI is not a recent concept. The notion that artificial intelligence can help humanity reduce laborious tasks has been around since the 1950s. However, the wide acceptance of AI in modern society is relatively recent. From a USD 191.81 billion industry in 2021, it's projected to reach USD 205.86 billion by the end of 2022 and USD 395.09 billion by 2029.
The vast application of AI to different industries, such as e-commerce, manufacturing, fintech, mining, and many others, has spurred business owners to adopt AI tools for various functions. AI is used for: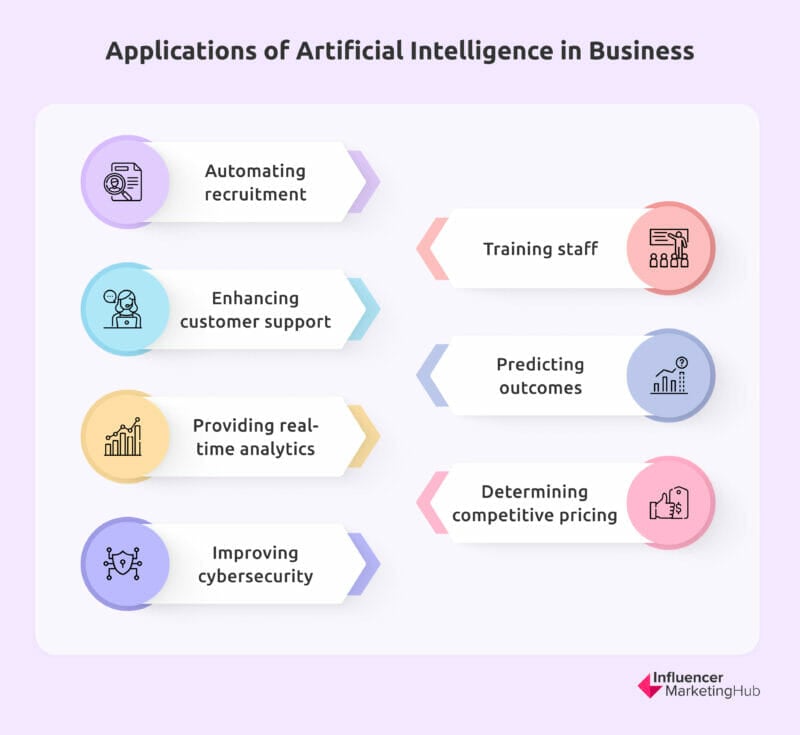 For startups, the primary benefit of using AI is automation and data analytics. For instance, AI can help automate mundane tasks like customer data entry and analysis, allowing startups to focus on tasks that necessitate more creativity and human interaction.
AI helps people become more efficient and revolutionizes how companies conduct their business. Using AI, you can make decisions faster and more accurately than before.
---
Tips to Select the Best AI Tools
Not all AI tools are created equal. Some tools are intelligent and a lifesaver for your business, while others are prone to errors requiring manual validation. Therefore, selecting the best AI tools for startups is critical in harnessing the full potential of this technology.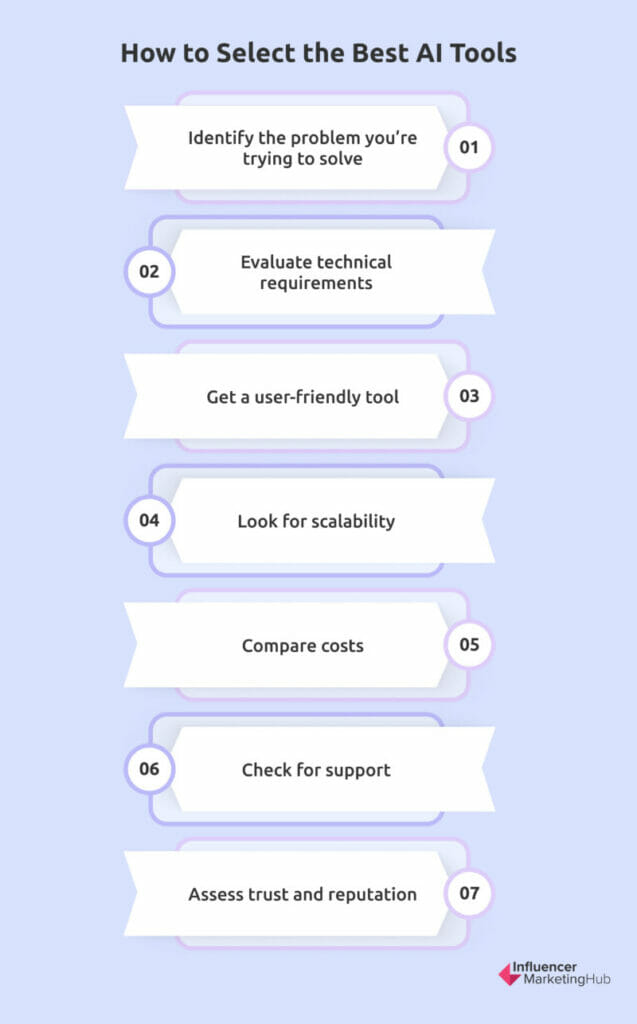 Here are tips to help you make the right choice:
1. Identify the problem you're trying to solve.
Clearly define your current challenges and how AI can help resolve these.
2. Evaluate technical requirements.
Ensure that the AI tool meets technical requirements, like compatibility with your existing systems and data privacy standards.
3. Get a user-friendly tool.
No one wants to use a cumbersome tool, no matter how intelligent it is. Ensure your team adopts the AI tool by selecting the one that's easy to use and integrates with your existing workflow.
4. Look for scalability.
Select an AI tool that can meet your business demands as your company grows.
5. Compare costs.
With many AI tools in tough competition these days, you can shop around and choose the one that provides the best value for money. Don't hesitate to take advantage of free trials to gauge an AI tool's value.
6. Check for support.
An excellent AI tool provides ongoing customer support, including documentation, tutorials, forums, and customer hotlines.
7. Assess trust and reputation.
Many new AI tools are being launched by the minute. Choose one with a reputation and a strong track record of producing results.
With these tips, you can confidently select the best AI tools for startups. We've done some heavy lifting for you and identified 14 AI tools guaranteed to help your business.
---
Other Essential AI Tools for Startups
Content creation, image generation, video production, and automated admin tasks are just the tip of the iceberg. There are AI tools that can help you find suitable candidates, optimize customer support, and even turbocharge your retail store operations.
---
Final Thoughts
AI has considerably evolved from the science fiction robots we once imagined. Today, AI is integrated into the tools and technologies that we use in our daily lives. Startups can harness the power of AI to automate tedious tasks, analyze large amounts of data, and improve customer experiences.
The AI tools mentioned in this blog offer a preview into the future of technology and provide startups with a competitive edge. Whether you're looking for a tool to optimize your sales process, analyze customer data, or automate repetitive tasks, there's an AI solution available for you. The future is here, and AI is changing the way we do business.
Frequently Asked Questions
How can startups use AI?
AI helps startups automate and scale their business. High-growth startups need to grow their business rapidly, and to do so, they need to automate mundane but essential tasks. Various AI tools help them achieve this goal.
Are there free AI tools?
Many of the AI tools for startups have free or trial versions that you can use to evaluate their potential. Though free versions are often limited, subscribing to a full plan will help you see the tool's full potential. You can also get in touch with their sales team for a free demo to better understand if the tool is the right fit for your business.